Hall of Fame for The Old Woolstore Apartment Hotel
MICE News
Monday, 20 March 2017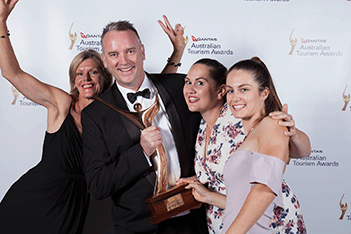 Australia's Old Woolstore Apartment Hotel in Hobart enjoyed top honours at the recent 2017 *Qantas Australian Tourism Awards in Darwin, being inducted into the Hall of Fame after winning Gold for the third consecutive year in the Business Event Venue category.
The Old Woolstore, a 242-room accommodation and conference venue, beat tough competition from all states and territories to take home its seventh gold award at national level since 2008, along with a Silver for Deluxe Accommodation.
Chief executive officer, Ben Targett said: "Everyone at The Old Woolstore Apartment Hotel will be incredibly excited and honoured to have been recognised as one of Australia's most successful tourism businesses. Over many years our team have worked hard to provide genuine hospitality and this result just highlights their ongoing passion for creating wonderful guest experiences."
"The Old Woolstore is 20 years old this month and it's great that we're still evolving in a way that makes us competitive. Our owners also deserve credit as they've helped keep things fresh and interesting."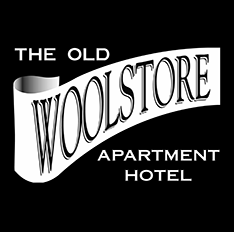 "To achieve both national Hall of Fame status in the highly competitive Business Event Venue category and Silver in Deluxe Accommodation is an extraordinary acknowledgment of the value of continual investment, innovation and focusing on the needs of our guests. To win Gold three years in a row is just phenomenal."
The Old Woolstore opened in February 1997, when the re-development of the old Roberts Ltd wool storage warehouses into a 118-room apartment hotel complex was completed. In October 2001, a further 124 apartments, significant business event facilities, Stockmans Restaurant and the Baaa Bar were added, completing the project. September 2013 saw the operators of The Old Woolstore acquire what is now known as Hadley's Orient Hotel and the passionate, professional culture of the multi-award winning team now spans two Hobart properties.
2017 was another successful year for Tasmanian operators, winning a total of 14 medals combined – five gold, seven silver and two bronze - more than any other state.
*The Qantas Australian Tourism Awards recognise and promote excellence in tourism and are the pinnacle of achievement for the tourism industry across Australia. They encourage and celebrate professionalism, creativity and innovation, and provide a benchmark for best practice in the tourism industry.