Travel AI is coming whether we want it or not – and here's why
News Feed
Tuesday, 06 June 2017
THERE's an old joke that goes: 'I'll believe in Artificial Intelligence (AI) when there's a computer that understands the difference between 'Concorde flies like an arrow' and 'fruit flies like a banana'."
AI stems from the 1980s, when some IT gurus claimed thought-capable computers were just around the corner, writes Jack Handley.
They lied.
Roll on 30 years or so, however, and the ballpark is so different that Chinese tech company Baidu's scientists call AI 'the new electricity'.
Travel AI is complex and the stakes are huge. Flight disruptions alone cost the aviation industry an estimated US$25 billion a year, according to IT firm SITA. Mislaid bags add to that total, while lost sales opportunities covering seat and meal selections and excess baggage charges are worth many billions more. As a result, airlines today are investing hundreds of millions to boost their on-line ancillary sales.
And it seems to be worth it. Lufthansa already analyses customer behaviour to decide when to offer individual customers targeted additional services, such as an upgrade from economy to business class. The carrier says twice the number of customers took up upgrade offers after the targeted system was implemented.
In addition, we're already seeing smart tools that enable ëconversationsí with voice-enabled 'chatbots' that have encyclopaedic knowledge about company travel policy, destinations, best fares, hotel rates and so on.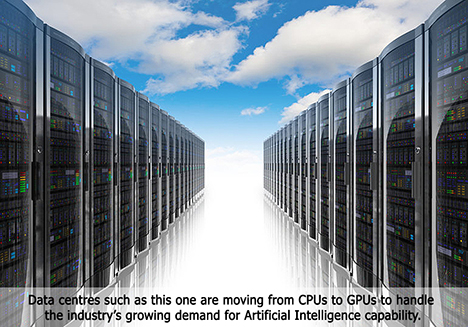 Other developments mean that say a bag is delayed (it goes astray but the airline knows where it is), a chatbot can message the 'victim' and tell him not to wait at the baggage carouse', ask him where he'll be staying that night and promise to deliver the bag there.
Other ideas include having bots contact passengers at airport check-in to offer a deal for one-time access to a business lounge or a seat upgrade.
Knowing the customer
Travel AI works by taking information about what individual travellers already do (they buy airline tickets, hotel rooms, cruises and tours, visit attractions, restaurants and shops) and combining that information with their preferences (left side aircraft window seats, non-smoking hotel floors, outside ship cabins with balconies, all-inclusive luxury coach tours, zoos and wildlife sanctuaries, vegetarian restaurants, white wine and upmarket souvenirs) ... you get the picture.
The difference between say 2010 and now is that today's databases can collaborate with others to build increasingly comprehensive AI systems. But AI needs huge amounts of data and consumes more number-crunching power than entire data centres did just a few years ago.
So behind the scenes, a new class of computer processor, the graphics processing unit (GPU) is replacing the old central processing unit (CPU) used by most desktops and laptops today.
Firms including Google and Microsoft now are buying GPUs from companies such as Nvidia - or are designing their own.
For comparison, consider that GPUs have hundreds of specialised 'cores' (brains) all working in parallel, whereas slower CPUs have only a few cores that tackle computing tasks sequentially. For example, Nvidiaís latest GPU processors have 3,584 cores instead of Intelís CPUs with a typical 28.
The need for speed
The growth of AI and high-speed processing would be worth little without the ability to send the data across the world, so AI also needs high-speed internet data communications - Qualcomm says planned 5G networks are tipped to be a US$3.5 trillion market for the firms that develop and market them. And when they do, itís likely weíll be mobile most of the time because high bandwidth will be available anywhere.
There also will be enough bandwidth to ensure video calls for businesses, or for hospitals needing to send x-rays to doctors. And the home phone land line will be pretty-much redundant.
In short, thanks to GPUs, big data and better algorithms, AI is going to be everywhere: Planning the trip, navigating airports and hotels, finding shops, overall security, protecting against thefts and fraud, warning about disease-hit areas, offering medical and restaurant advice ñ and a whole lot more.
AI can tell you not only the best time to travel to a city to capitalise on good weather or cheap prices, it even can incorporate social links (Facebook already is trialling this) that tell you if your friends already have been there or whether you have any contacts living in the area.
More to come
Predictive tools using AI and 'cognitive computing' are tipped to be commonplace among airlines and airports in the next 10 years.
London's Gatwick Airport already wants to make check-in a seamless passenger experience by tracking various areas of airport activity to measure performance and move towards predicting it. Chris Howell, Gatwick's head of business systems said: "We've moved from asking 'how did we do?' to 'how are we doing?' and to ask 'how will we do next year'?"
And some say the technology will go even further. Yuval Noah Harari, who wrote "Sapiens: A Brief History of Humankindí, says people already are integrating with smart machines via intelligent devices and apps that constantly study us and adapt to our personalities.
"Your smartphone could be embedded in your body via biometric sensors, able to monitor your heart rate, your blood pressure and your brain activity 24 hours a day," he said.
"If (say) Kindle had face recognition software and biometric sensors, it could know how each sentence you read influenced your heart rate and blood pressure."
For travellers, perhaps in the near future a bot will say you need to have your heart checked, and there's a specialist hospital in Thailand right next door to a great resort hotel that you haven't yet visited - and hey, there are a couple of airlines selling discounted packages from your home city.