2016: Some good experiences, some interesting new-ish trends and some advice for all hotels
News Feed
Monday, 12 December 2016
As road warriors close the book on another busy year and start scheduling their trips for 2017, writes Robyn Henderson.
They will continue to focus on three essentials:
• Good value flights and accommodation.
• Flexibility with suppliers when required.
• Safe and secure accommodation.

Here are some changes I noticed this year: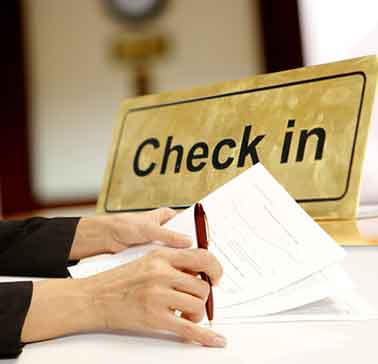 Hotels winning the Airbnb war - Although Airbnb was seen as a potential threat to many quality hotels, it appears that the 30+ age group is voting with their feet and staying with their preferred hotel accommodation providers. At the end of the day, it seems knowing baggage and equipment are secure while we're working counts for a lot.

On the other hand, some of the under 30 age group are paying for Airbnb and pocketing the difference between Airbnb and their hotel allowance.
Early check-ins becoming the norm not the exception – Many hotels - after years of insisting on 2pm check ins – are now giving business travellers an early check-in (any time from 10.30 am) when rooms are available.

It works to the hotels' advantage as they can offload rooms on lower floors, different bed configurations etc.
"We do have a room available immediately, but it is on a lower floor than we would normally allocate for you" is music to my ears when I arrive early at a hotel to drop off my bags before going on to meetings.

And the hotel often gains from the extra room service I'll order, the meetings I can reschedule and a movie that night. Plus, if I can, I check out early, freeing the room for the next guest.
Movie packages – There have been changes in movie prices and current offers. The latest I saw was A$32.95 for a 24 hour offer with unlimited films or A$49.50 'until checkout'.
'Until checkout' sounds like a great idea if you are staying for a few days and prefer to watch films at night, but if you are only staying overnight, $32.95 is fine – if you want it. Hotels also are realising that movie watchers may want room service, may hit the mini bar and are spending money in the hotel.
As long as hotels keep the new movie releases new, film buff guests will pay for the convenience.
Capturing details is more important than ever – With the abundance of opportunities to book accommodation on line via airlines and travel web sites, etc. hotels are very keen to capture their guests' details so they can market to those guests post stay. The smart hotels are realising that once a month is sufficient to contact past guests on line via e-zine, newsletters etc.
The advent of 'secret' or 'mystery' hotels, where you book a 4 or 5-star hotel without knowing the name of the hotel until you pay for the booking, is still very popular.
Some of these hotels mention that they are "upgrading your room to a superior room and wish you an enjoyable stay" – and some don't. Two guesses which hotels I return to.
WiFi still carries a charge overall - Years ago, travellers were happy to pay for internet connections, today they are not. The smart hotels are offering wifi free for their club members or regular guests. Trust me, when you have accountants looking at expense accounts and sharpening their pencils on next year's budgets – free wifi is a great bonus.
Where are the clocks? More and more hotels are removing clock radios or clocks from their rooms, but I encourage (for example) Queensland hotels to always supply clocks in their rooms, particularly during daylight saving.
The cushions have disappeared – all those scattered cushions on the bed looked very pretty but were not all that practical. Thanks.
Some hotels are still greedy (and short-sighted) - Recently I stayed at a hotel at the conference rate of $300 and decided to stay on for the awards night on the Saturday.
The hotel wanted to charge me $495 for the extra night and because my client was picking up the tab for this, I went on line (as you do when you are annoyed with hotels) and found a hotel less than a block from the awards night venue. Room rate was $250 for the Saturday night.
As a road warrior, I know business is business and hotels have huge overheads, particularly on the weekend with penalty rates. But surely some common sense: If a conference guest wants an extra night to attend a related function at the same hotel as the conference was held, please don't gouge them with crazy room rates.

Postscript: None of us knows what is in store for 2017, least of all road warriors. But there is one thing I know for sure, when arriving at a hotel, after a long day of flights, meetings, delays and taxis, those magic words "Welcome Back", makes you feel appreciated