Kokoda offered 'the easy way'
Health & Leisure
Thursday, 16 March 2017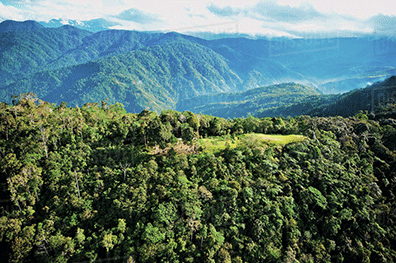 The 'Kokoda 75th Anniversary Tour - Without Trekking' offers participants a tour of the Kokoda Track with ease and in comfort. There's no need to put on hiking boots.
Designed by historian Mat McLachlan, travellers visit key sites from this pivotal WWII campaign without the blisters and bruises of a 10-day Kokoda trek.

Beginning in Port Moresby, the tour uses an air-conditioned vehicle to visit Bomana War Cemetery, the largest Australian military cemetery in the world, and Ower's Corner, which marks the beginning of the Kokoda Track. From there the tour will fly by chartered plane to the village of Kokoda.
At Kokoda the group will explore the scenes of some of the toughest fights of the Kokoda Campaign, and commemorate the 75th anniversary of the recapture of Kokoda by Australian troops with a flag-raising ceremony. The tour then visits the villages of Buna, Gona and Sanananda, scenes of heavy fighting during the Beachhead battles, which marked the end of the Kokoda Campaign.
"We are delighted to offer our clients the chance to visit the Kokoda battlefields without trekking, and to see these iconic sites which until now have been virtually inaccessible for most Australians," said McLachlan, founder of Mat McLachlan Battlefield Tours.

The Kokoda 75 th Anniversary Tour -- Without Trekking, begins in Port Moresby on 31 October 2017, and runs for seven days. The tour includes all accommodation, transport, guiding services by expert war historian and most meals. Prices start from A$4397 and conditions apply.